We are announcing that 67.195.37.0/24 is now being blocked by nk.ca due to irregular high requests .
NO one at Yahoo! is picking up the phone !
Here is the picture proof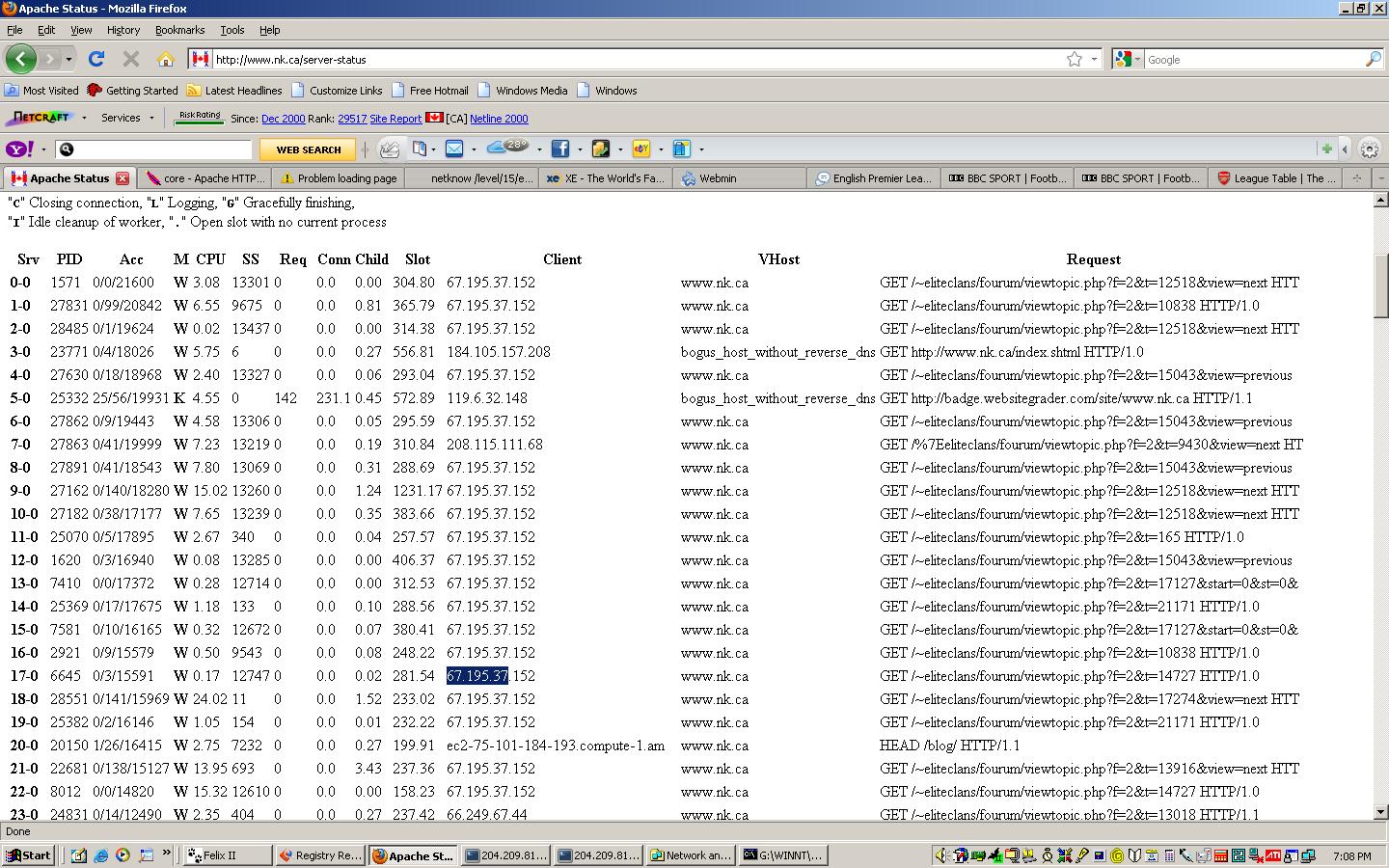 Trackbacks
Trackback specific URI for this entry
This link is not meant to be clicked. It contains the trackback URI for this entry. You can use this URI to send ping- & trackbacks from your own blog to this entry. To copy the link, right click and select "Copy Shortcut" in Internet Explorer or "Copy Link Location" in Mozilla.
No Trackbacks